SFMA (Certified Functional Movement Assessment)
TPI (Titelst Performance Institute Certfied)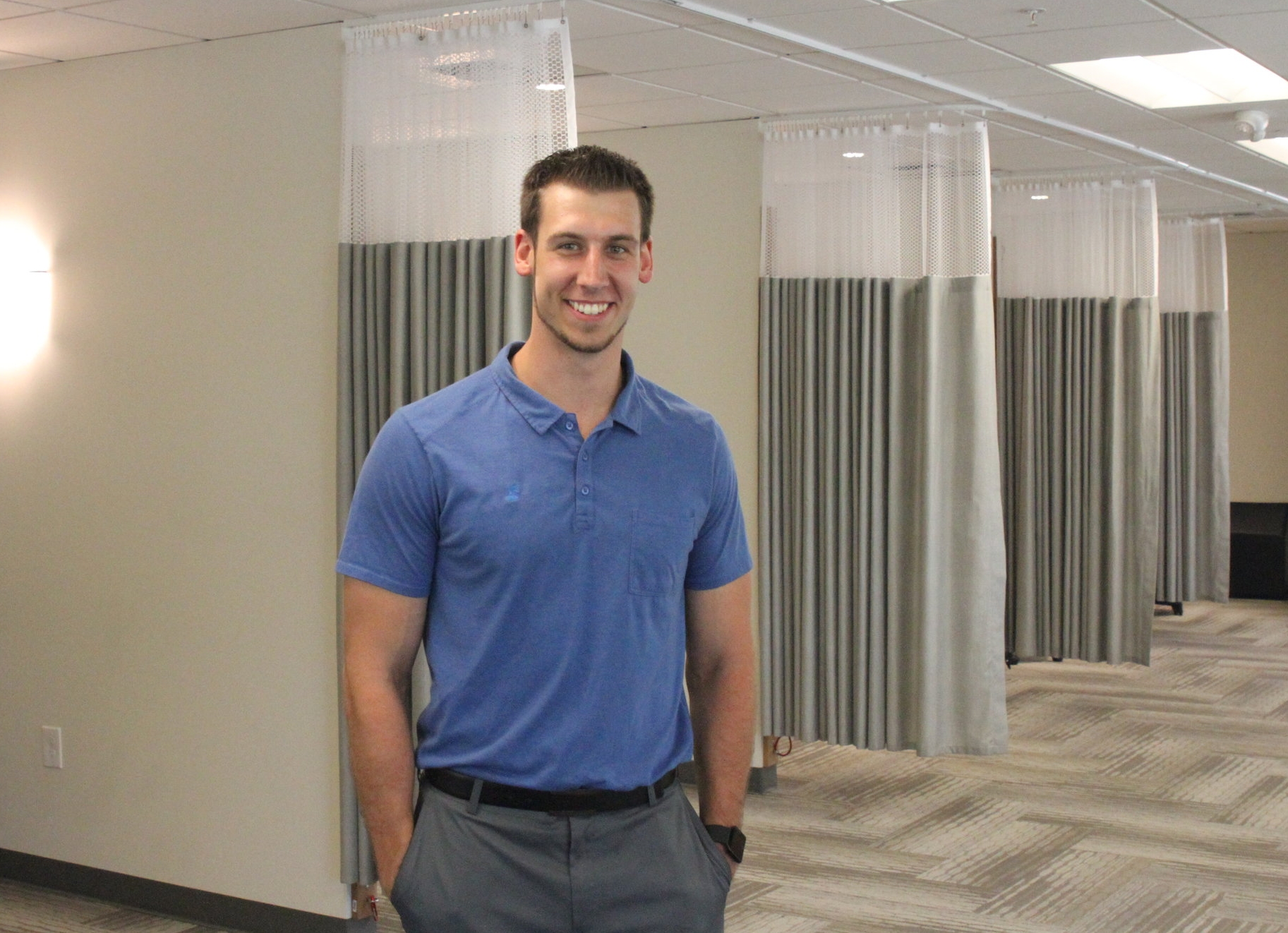 Victor Kollar
PT, DPT, TPIc
While Victor was born in Toronto, Ontario, he grew up on the eastside in Redmond for most of his life. He attended the International Community School in Kirkland and went on to receive his BS in Human Physiology from Gonzaga University in 2013. Victor has a long history with Lake Washington Physical Therapy. He first shadowed Ben Wobker and Matt Sato when he was in college and then returned to work for them as an aide before starting grad school. He also took this time to become.......
Kelly McGivern
PT, DPT, TPIc
Kelly grew up in Kirkland, Washington where she attended Lake Washington High School. She then attended Western Washington University where she
graduated with a Bachelors of Science degree in Kinesiology and a focus in pre-physical therapy. She spent a year gaining expertise and knowledge as
an aide for Lake Washington Physical Therapy in downtown Kirkland. After this experience she furthered her education at University of St. Augustine
for Health Sciences in San Diego, California. She received her Doctorate in Physical Therapy with a focus on spinal and extremity manual therapy. Kelly's passion is working in outpatient orthopedics. She loves the wide variety of ages and pathologies she is exposed to on a daily basis....
Matt Sato
PT, DPT, TPIc, SFMAc
Owner Houghton Clinic
Matt grew up in Duvall where he attended Cedarcrest High School . He did his undergraduate studies at Western Washington University where he graduated in 2004 with a BS in Exercise Science/Pre-Physical Therapy. After graduating, he spent a year gaining more experience in the field of physical therapy and became the first Aide at Redmond Physical Therapy. He then went on to further his education at Loma Linda University in Southern California.....