Joe Nance
PT, MPT, OCS, COMT, FAAOMPT, ATC
High School: Issaquah
College: Western Washington University
PT School: University of Puget Sound
Joe grew up in Issaquah, WA and obtained his Bachelor's degree in Exercise and Sports Science from Western Washington University where he played varsity football for three years. A year after his graduation from WWU, Joe received his Certified Strength and Conditioning Specialist Certification (CSCS). Following his degree from WWU, Joe attended the University of Puget Sound and completed his Masters in Physical Therapy. While attending UPS, Joe earned his Athletic Training Certification (ATC) working with all varsity sports. Furthermore, while at UPS, Joe and a fellow student started an athletic performance enhancement business working with high school and college athletes to improve their speed, agility, and athleticism….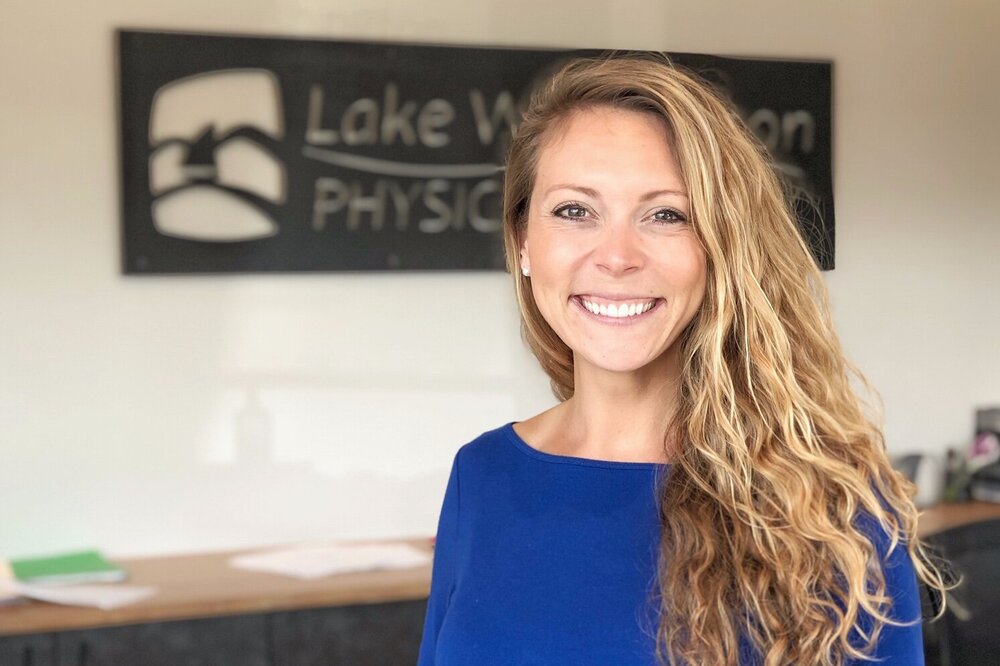 Brittany Berthelote
PT, DPT, OCS
Growing up in Wenatchee, WA, Brittany was raised with a love for the outdoors. At an early age she acquired a passion for running, hiking, biking, kayaking, skiing, and snowboarding as well as yoga, pilates, and conditioning classes at the gym. These activities gave her a love for human movement, and by age 15, Brittany decided she wanted to pursue a career in Physical Therapy. In 2009, she graduated summa cum laude from Whitworth University in Spokane, WA. She earned a Doctorate of Physical Therapy from Eastern Washington State University in 2012, and soon after returned to her hometown to practice as an outpatient Physical Therapist at Confluence Health. Here Brittany participated in Spine Clinic, an innovative pairing of a Physiatrist and a Physical Therapist in the evaluation and treatment of patients with acute neck/back injuries. She also developed an interest in manual therapy and participated in continuing education courses offered by the North American Institute of Manual Therapy (Level II training), the Institute of Physical Arts, the Mulligan Concept
Cynthia Rainey
PT, DPT, OCS, CMPT
A Washington native, Cynthia graduated with a bachelor's degree in Psychology from the University of Washington in 2000. She obtained her Doctorate of Physical Therapy from University of Puget Sound in 2004. She enjoys studying various areas of orthopedic physical therapy, including manual therapy and is a Level III certified Manual Therapist (through North American Institute of Manual Therapy) and Level IV trained. She is also a board certified Orthopedic Specialist. She values education and believes there is always something to learn in physical therapy. She has a special interest also in the athletic population. Her other passion is mentoring other hopeful physical therapy students and helping them achieve their dreams in this awesome field.
Wendall Galvan
PTA & Front Office
High School: Bothell
College: Willamette University
Grad: Pima Medical Institute
Wendell grew up in Bothell, WA where he attended Bothell High School. He first developed his interest for physical therapy in high school after injuring his ankle playing football. He continued to play in college at Willamette University in Salem, OR, where he recently graduated with a degree in Exercise Science.
Wendell helped at the Downtown Clinic for years as well as helping get the Houghton clinic off the ground.
Wendell is helping organize the front office in Kenmore and also assisting in patient care. This is all while finishing up his post graduate program as a Physical Therapy Assistant. He will begin seeing patients in early fall after completion of his certificate and licensing by the state.